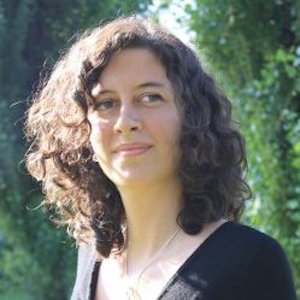 Giulia Bonelli is a freelance science writer. She has been collaborating with the Laboratory of Agent Based Social Simulation (LABSS) since 2011 on different projects as a scientific communication consultant.
Giulia holds a Degree in Philosophy (San Raffaele University of Milan) and was trained as a science journalist at the Post Graduate Master Course at SISSA in Trieste and at the London School of Journalism.
Since 2012 she has been a consultant at Formicablu, a science communication agency based in Bologna and Rome. She has contributed to the dissemination activities of different national and international research projects.
She's currently working as a journalist at the Italian Space Agency, and she has previously been a contributor to Media Inaf, a news website about astronomy published by the Italian Institute for Astrophysics.