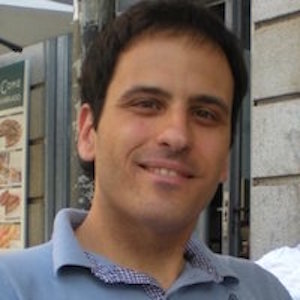 Daniele Vilone, Ph.D. in Physics (2005), joined the Laboratory of Agent Based Social Simulation (LABSS) in 2013. He is currently a Researcher within the Institute of Cognitive Sciences and Technologies (ISTC) at CNR.
Daniele is a theoretical physicist mainly interested in the cross-disciplinary applications of statistical mechanics.
His research has always been focused on physics of complex systems (in particular social and biological systems), Game Theory, interdisciplinary physics, evolutionary dynamics, biophysics and experimental psychology. He has also experience with diffusive models.
At the moment he is studying the emergence of cooperative behaviours in structured populations, the role of social norms' dynamics of human behaviour in pandemics, criticality in complex systems, opinion dynamics, and problems of shape equilibrium of elastic membranes. He is also involved in experimental studies of real cognitive networks.
He worked in many research centres and universities in Italy and abroad before joining the LABSS.