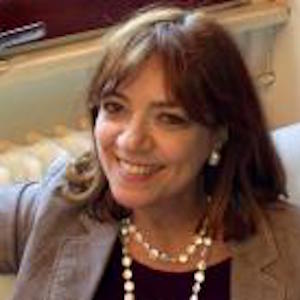 Rosaria Conte has been the founder and head of the Laboratory of Agent Based Social Simulation (LABSS) within the Institute of Cognitive Sciences and Technologies at the Italian National Research Council (ISTC-CNR).
She has also been Vice President of the Scientific Council of CNR and head of the CNR Project "Society, Culture, Globalization" (ICP08).
She was a cognitive and social scientist, with a special interest for the study of positive social action (altruism, cooperation and social norms), and reputation-based social regulation. Quite active in the MAS field, she contributed to launch the field of social simulation in Europe. She has been coordinator of both European and Italian research projects. She has been involved in the FP7 FuturICT Flagship Project. She was President of the European Society of Social Simulation (ESSA), coordinating the section on Special Interest Groups, and of the Italian Cognitive Science Association (AISC).
Rosaria has published about 160 among scientific articles and books on cognitive social agents, norms representation and reasoning, and agent-based simulation. Her research interests range from Agent Theory to Multi Agent Systems, from Agent-Based Social Simulation and Cultural Evolution to Info-societies and Virtual Markets.
The following are her major records as a social scientist:

promoting computational social sciences and launching a new interdisciplinary social scientific field, Agent-Based Social Simulation (by leading international social interest groups, organizing scientific events, participating in international consortiums and committees, etc.);
publishing in major social scientific journals (Journal of Mathematical Sociology, Social Science Computer Review, Journal of Artificial Societies and Social Simulation, Computational and Mathematical Organization Theory, etc.);
invited talks at international and national social scientific events (to cite a few, 6th Conf. On Social Dileammas, Waassenar Netherlands Institue of Advanced Studies,

ICCS

&SS -International Conference on Computer Simulation and the Social Sciences; SocioPhysics,

ZIF

Bielefeld; Dagstuhl Seminar on Microsimulation and the Social Sciences; The Micro-Macro Link, Vienna Institute of Demography; Conferenza

AIS

– Associazione Italiana di Sociologia; How Institutions evolve, European Univ. Institute, Fiesole, etc) and at prestigious social scientific institutions (Dept. Of Political Science, Univ. Of Michigan, Ann Arbor; Dept. of Legal Studies,

EUI

; Dept. Of Anthropology, King's College, Cambridge, UK; Dept. of Anthropology,

UCLA

,

USA

; etc.);
international courses and tutorials in Social Cognition and Computational Social Sciences,
leading and participating in research projects

participating in international social scientific projects (eg., Vigoni project on the Evolution of Morals)
coordinating international projects in the area of Social Sciences and Humanities (eREP: Social Knowledge for Governance)
participating in national projects in the area of social and economic sciences (L'Italia in Europa,

CNR

strategic project)
coordinating national projects in the are of social and economic sciences (

SOCRATE

SOcietà artificiali per la Competizione e la collaborazione: Reti di conoscenza, reputazione orgAnizzativa e clusTEr di medie e piccole imprese. Costruzione di un simulatore user-enabling.)
participating in social scientific research evaluation boards (eg.,

ERSC

Board of Priority)